Design the Next Stage of Learning
The learning system of the next generation:
powered by AI-based random facial recognition.
VISION

Design the Next Stage of Learning:
Learning designed by an AI-based facial recognition system.

Online Face leads the learning standards for online courses by using digital technology to eliminate waste.
Online Face is an AI-based facial recognition system that automatically confirms the faces of parties that work or learn on online interfaces.
Online Face also tracks the progress of specific users who learn through online courses and learning management system.
Using Online Face on education programs lowers the cost of management tasks including random facial confirmation of learners and tracking of learner's performances.
The presence of Online Face on screens will also encourage learners to focus on their work, facilitating an optimal online learning environment.
Confirm the participation of learners of a class
from

beginning to end.
Online Face has an algorithm that repeatedly confirms the faces of learners. Since the facial recognition takes place without interrupting the learning process, Online Face assures a focused online learning environment.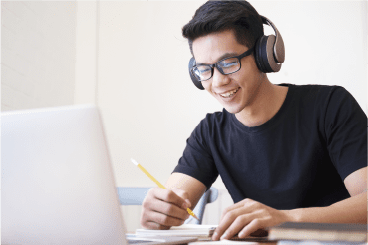 No more temporary
unannounced absences.

Learners found
to be dozing
will not receive credits.

Learners can no longer
have other people
take courses for them.

Online Face captures many problems faced by online instructors!
Online Face captures many problems faced by online instructors!
The AI-based random facial identification reduces the work of instructors during


interactive sessions and large lectures.

interactive sessions




and large lectures.
Online Face works in on-demand and live settings. In courses where learners cannot be simultaneously viewed on an online interface,
the AI-based system continues to operate in the background and runs its facial recognition process on every learner.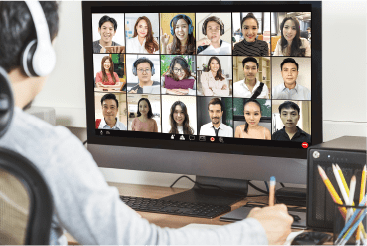 It is difficult to check the learning
environment of each learner

The AI can check on
each learner for
the instructor!

Online Face facilitates effective online lectures!
Online Face facilitates effective online lectures!
CASE STUDIES
Educational Institutions (Schools, Coaching Schools, Professional Organizations)
Through using Online Face, online courses have become as personal and effective as in-person learning sessions… The confirmation that learners are present during classes increases the learning standards.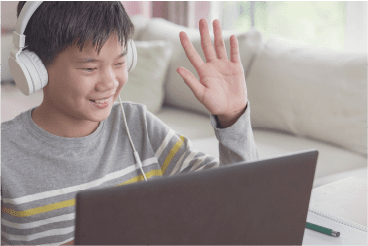 The best learning management system in the education industry

Tracking of the basic educational information including participation and grades.
Integration with external systems

Online Face can be used with other learning management systems.
Availability of many knowledge check systems

Knowledge check systems include Q&A forums, chats, or charts
Learning programs based on the individual learner

The big data of Online Face enables the measurement of the understanding and performance of learners and recommends educational programs suited for each learner.
Drivers' Licensing Schools
Online Courses "Auto Academy"
Started in December 2020.
Many people have already begun taking online courses.
Please contact us!
Patent Number
No.6797388/No.6837697

Online Face can also be used for:
Licensing

Licensing tests including national exams or academic tests (LSAT, MCAT, etc.) which require certain identification.

Online Assignments

The prevention of learners submitting other people's work or having someone else complete their assignments.

Remote Work

Objective and efficient supervision of progress in specific tasks. Online Face can also be used to confirm the faces of clients and customers.

Public and Financial Institutions

Online Face prevents impersonation and fraud in transactions that require confirmation of identity.

Online Medical Appointments

Confirms the faces of doctors and patients and reduces the risk of misdiagnosis.

SNS and Live Streaming

Reconnoiters and prevents the impersonation of accounts and ensures the security of online transmissions.
CONTACT
By Email
1. Enter Information
2. Confirm Information
3. Send Information
Please make sure that the information entered is correct.
By TelephoneHours 9:00-18:00 JST
Tel & Fax: +81-3-6264-3007